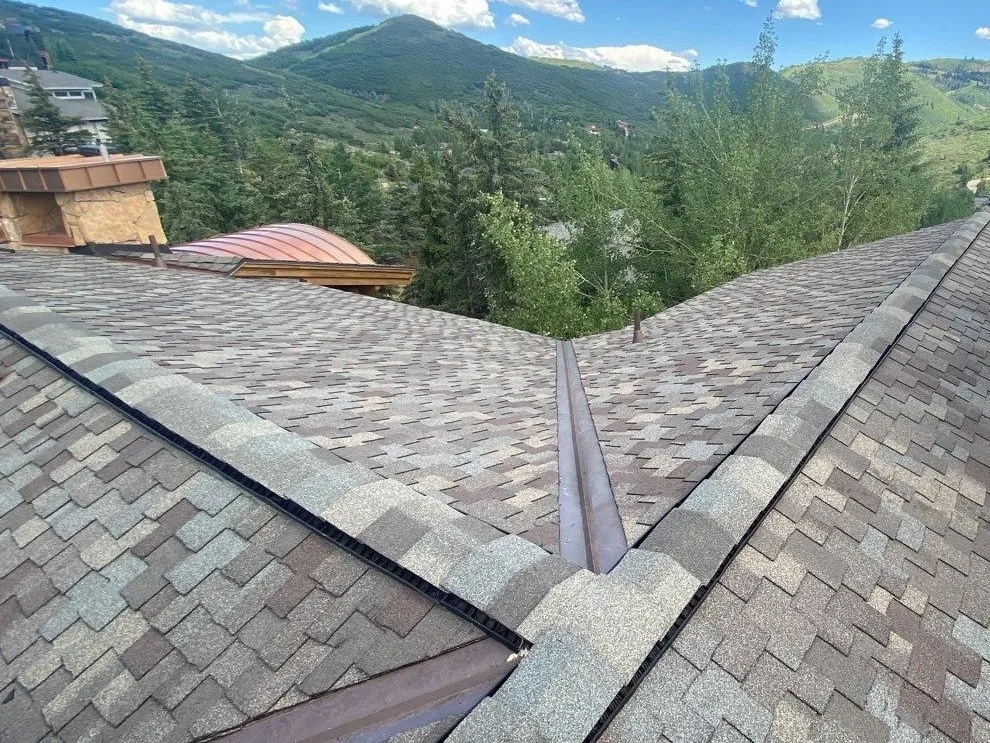 Utah's Only No-Compromise, Detail-Obsessed
Residential Roof Replacement Contractor
Get A Gorgeous New Roof That Will
Last For Decades – Guaranteed!
---
Let's face it – like most Utah homeowners, you aren't going to replace your roof on a whim. So, if you've made that decision, you likely need it done in a hurry if you want to protect the rest of your home.
With MyRoof, you get fast service and a new roof guaranteed to last for life!
How can we offer such guarantees?
It's easy when you install top products by crews you trust. We've trained all our installers to care about the little things and never to cut corners. Their skill, knowledge, and dedication to excellence do the rest.
---
Professional Roofers Offering Unbeatable Customer Service
MyRoof's roof replacement process is second to none. It begins with a zero-pressure home visit with a true roofing expert who will conduct a thorough inspection of your roof. Once they've found and photographed the source of your troubles, they'll send you an email with good, better, and best options for your solution before they even come down from your roof.
Once you've agreed to a roof replacement that serves your needs and budget, you'll be updated at each step as your installation day approaches. If there are any problems or delays, you'll be the first to know.
During installation, the crew chief will be happy to answer any questions and address any concerns you may have about the process.
Once the installation is complete, we don't just run away, never to be seen again. Our 10-Year Workmanship Guarantee means we'll be there for you if you experience any problems with your new roof.
---
Top-Notch Roof Installers
It's no accident that we have the best roofing installers in Utah. We take the time to train our roofers to meet our stringent standards. Each roofer is an expert in their field, which has allowed us to join the ranks of the top 2% of roofing contractors in North America.
As a Master Elite Contractor for GAF, we are judged annually on the quality of our work and the overall satisfaction of our clients. The bars are incredibly high and can only be met by highly-skilled roof replacement and impeccable customer service throughout every build.
Our installers know that getting the details right is about more than just shingles and nails. It's about making our customers feel comfortable, too.
So, we keep the debris out of your yard, picking it up as it falls. We take steps to protect your plants and equipment around the perimeter of your home. And we never allow coarse language or loud music to disturb you or your neighbors.
Our installers give our customers an amazing roof and a pleasant experience every single time.
---
GAF – The Best In Asphalt Shingle Roofing
GAF has been in the roofing business since 1892 and has been the leading innovator in the industry ever since.
The asphalt shingles they offer today are the result of over 100 years of research and development. With stiffer backs and specialized granules, few can match the performance of GAF shingles, and fewer still can match the value offered by their top lines.
Their architectural shingles come in a variety of styles, each with a wide color palette from which to choose. And their designer shingles can mimic the look of more expensive and maintenance-heavy materials like cedar shake and slate tiles.
But they don't stop at shingles. GAF has created products for every component of your roof system, each designed to outperform and outlast those of its competitors at every cost level.
Whatever your taste or budget, GAF has a roofing system that works for you.
---
Roofing Warranties With Teeth
Roofing warranties used to be about as useful as mattress warranties. They were so full of restrictions, exemptions, and rapidly depreciating coverage that they were essentially worthless when you needed them.
No longer – not at MyRoof.
Let's start with our 10-Year Workmanship Guarantee. Everything we do comes with this coverage. If you have trouble with anything we did within the first decade, we'll come back and make it right.
GAF matches and backs this warranty on all their roofing systems, but they take it to new heights with their Silver and Gold Pledge roofing systems. With the Silver Pledge, all the petty charges roofing companies rely on to cover their costs are removed.
No removal charges, no disposal charges, and no labor charges.
Plus, the shingle coverage stays at 100% for the first 50 years.
With a Gold Pledge roof, the workmanship guarantee extends to 25 years and goes to 30 years with some designer shingle lines.
There is simply no other roofing system available in Utah that offers greater peace of mind and no roofer better able to back it all up than MyRoof.
---
Stop Wondering And Get Answers
If you are worried about the roof on your Wasatch Front home – we're here for you.
Contact us at MyRoof Utah to get answers today!