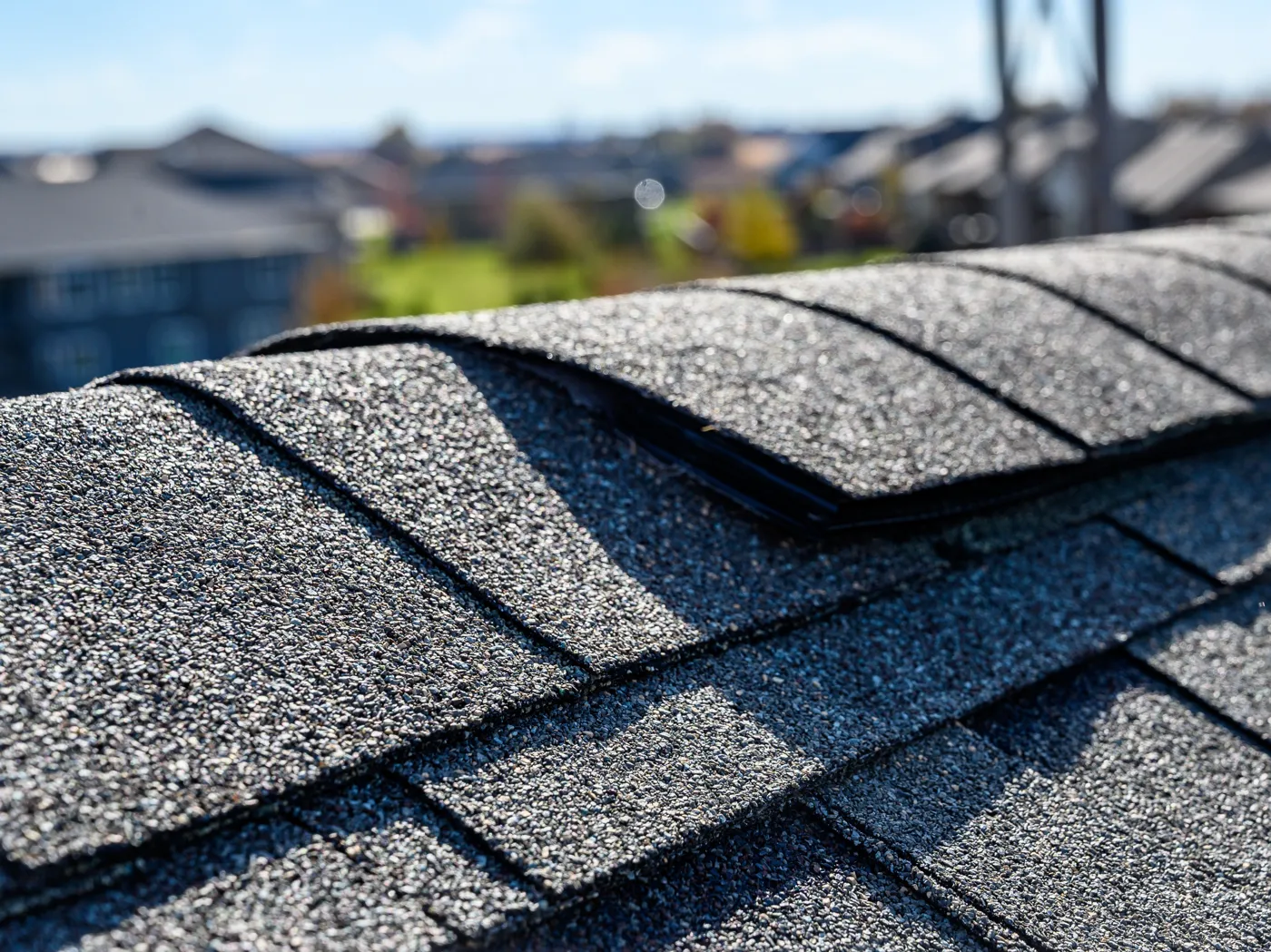 We Refuse To Rest Until Every Last Detail
On Every Last Roof Is 100% Correct
Our Craftsmanship Demands It…
And Our Clients Deserve It
---
For most homeowners in the Wasatch Front area, the finished look of their roof is their biggest concern – but anyone with a hammer can slap down some shingles and make a roof look pretty.
But the strength of your roof isn't in the shingles; it's in what's hidden. Unfortunately, many roofers take advantage of this and do all their corner cutting in the early stages of the build in areas that you'll never see.
At MyRoof, we look at things a little differently. For one, we know that 95% of all roof failures result from mistakes made during installation. For two, as Master Elite Contractors for GAF, our roofs need to be problem-free for the first 50 years.
And if we want our roofs to give you peace of mind for the next half-century, we better ensure that even the tiniest details are exactly right every time.
---
Detail Obsessed Roofing
Your roof is an interconnected system of many features that work together to hold off heavy winds, shed water safely away from your home, and help regulate the temperature in your home.
It's the small details that join these features together, and getting just one detail wrong can lead to failure in just a few years – if not months. So, we've trained our installers to verify each little detail several times before moving on to the next step.
Often, these details have costs, like water and ice shielding, that many roofing contractors try to avoid. But we've embraced these costs because they make roofs stronger, and strong roofs are what we do.
It doesn't matter to us if you've chosen the most expensive roof possible or elected to go with a more economical solution. Either way, you're getting a roof we'd be proud to install on our mother's home.
Now, part of that is to support our advanced 50-year warranties, but not everyone gets to offer those warranties. We earned that right through our detail-obsessed installation process and proven results with years of thrilled customers.
So, we aren't detail fanatics because we offer crazy-long warranties – we offer crazy-long warranties because we're detail fanatics and trust our work to last that long or longer.
---
Meticulous Roofing Installation
A roofer's process can make or break the quality of your installation, so we've worked through every step and decided on the best way to proceed at every level. It's all well and good to ensure each detail is correct, but if you do them in the wrong order, the results can be disappointing.
Our installers know to follow the manufacturer's guidelines to the letter on every roofing project. They can only deviate from these instructions when our standards go above and beyond the manufacturer's.
For example, different areas have different wind ratings, so they have different requirements, like the number of nails per shingle. The higher the expected winds – the more nails required per shingle.
The maximum rating requires six nails per shingle, so they'll survive anything short of a tornado. The areas with calmer weather need only four nails, and the manufacturer's recommendations allow for this difference.
But MyRoof's standards do not.
We want every roof we put up to be as strong as the last, so we use six nails on every shingle regardless of where that roof sits. We see no reason ever to accept a lower standard – so we don't.
---
Unequaled Roofing Product Knowledge
A little-known fact about the consultants most roofing companies send to your home is that they know little to nothing about roofs. Most of them are former car and furniture salespeople – because all those companies care about is sales, and nobody can close like someone who used to sell cars.
Well, at MyRoof, every person you speak to has spent time on a roof before, during, and after replacement. And that goes double for the people we send to your home for the initial visit.
We never hire salespeople, and we don't care about closing skills. We hire Project Managers who genuinely care about helping others, are willing to learn all they can about roofing, and don't mind getting their hands dirty in the process.
So if our Project Managers know so much, just imagine the knowledge level of the people we have working on our installations. They know roofing inside and out, crosswise and sideways, and are always looking to learn more – and we satisfy that need.
---
We Never Stop Learning About Roofing
Knowing everything today is no promise that you'll know everything tomorrow – and we live by this fact every day. In service to this truth, we do the following:
1) Ensure every installer receives factory training
2) Hold weekly meetings to keep small issues from turning into big trouble
3) Participate in all additional training offered by our manufacturers
4) Investigate and test new technology and embrace it if it meets our standards
5) Nurture a culture where new ideas are welcome regardless of the source
As a company, we are in a constant state of learning, and we always keep an eye out for better processes and improved products. We've also been engaged by GAF several times to test new products and methods before they move into the general market.
They know how seriously we take our business and trust that our feedback will be honest and beneficial.
---
Strictly Enforced Roofing Installation Standards
It's one thing to have high standards and quite another thing to maintain them consistently. Our installers are human and will have the occasional bad day – and we prepare for that.
Every crew is subject to stringent oversight through their own crew chief, the mandatory taking and sending of images of each step in the process.
While every installer accepts and supports our methods (and understands why they are so different), it's still important to make an effort to keep track of their work. As one wise man once said, "Trust – but verify."
And while our final walkthroughs are thorough, they can't compare to keeping an eye on things throughout the roof replacement process, especially when the most important details are hidden beneath all those gorgeous shingles.
---
We Don't Rest On Our Laurels Because
Success Rests In The Details
As you can see, we run a tight ship. And like a ship, our company can sink in a heartbeat if we let the small things slide – so we don't. We treat the tiniest details with the respect they deserve and have built-in policies to make sure we keep that respect intact.
Even our punch lists are subject to constant review. If we encounter an error that could have been prevented with one more check, you can expect a new line on the next punch list.
Put simply – we're dedicated enough to pay attention to the details and smart enough to know there is always more to learn.
---
Stop Wondering And Get Answers
If you are worried about the roof on your Wasatch Front home – we're here for you.
Contact us at MyRoof Utah to get answers today!